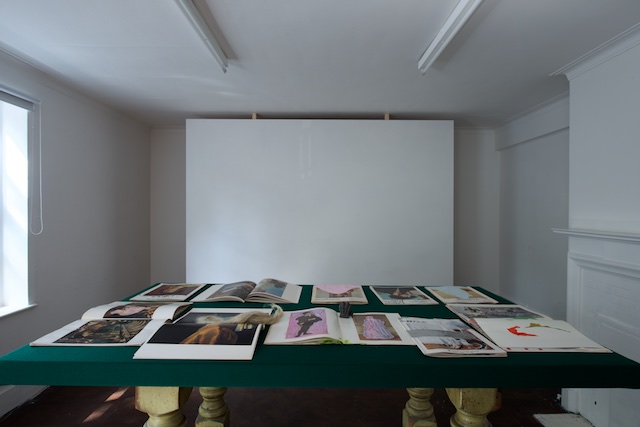 Exhibition, 6-17 June 2015
Katrin Plavčak, Cullinan Richards, Marlene Haring: Hans Holbein, We Are Watching You!
Someone has interfered with the history of painting according to I Maestri del Colore, a popular series of large format paperback monographs, first published between 1963 and 1967 by Fratelli Fabbri, Milan. The messed up masters lie on a sturdy table topped with green baize, raised on size-13 Wellingtons.
---
see also History of Painting Revisited
see also Drawings from the Hard Edge Novel
about Katrin Plavčak
about Cullinan Richards
about Marlene Haring